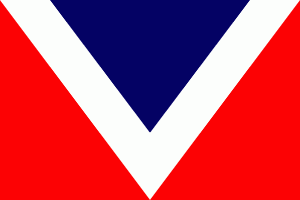 Manhattanville College, Purchase, New York
November 18–19, 1967
Meeting flag: none
Meeting host: Pierre C. Lux-Wurm Ph.D.
Significant Event
The Association's flag, previously selected by the flag committee, was first used at this annual meeting. The design was not approved by the membership or the executive board by a formal vote, but was instead the subject of a resolution at the annual business meeting expressing the Association's appreciation.